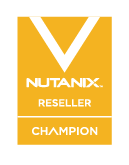 The Latest Nutanix News

Product and Solution Information, Press Releases, Announcements
Educational Institutions Select Nutanix to Support Distance Learning Amid COVID-19 Pandemic
Posted: Thu Jan 21, 2021 10:34:55 AM

Technology Solutions Accelerate Digital Transformation and Shapes the Future of Education
San Jose, California - January 21, 2021: Nutanix (NASDAQ: NTNX), a leader in private cloud, hybrid and multicloud computing, announced today that Nutanix is helping educational institutions globally respond to the COVID-19 pandemic. Klein Independent School District (KISD), Millard Public Schools, and Loudoun County Public Schools, three school systems in the U.S. with more than 163,000 students combined, are examples of the many educational institutions that have selected Nutanix to provide their students, faculty and staff the tools they need to support distance learning.
Due to tightening budgets, many educational institutions have not had the resources to modernize their IT operations, leaving them to scramble to find the right solution when the pandemic hit. The recently released annual Enterprise Cloud Index shows that nearly half (47%) of education respondents cited providing "adequate communications channels among employees, customers, and clients" as a top challenge, much higher than the global average. However, the education sector is making transformation a focus, with more respondents than average identifying digital transformation (54%) as a priority as a result of COVID.
To support educational institutions navigating the challenges of digital transformation and distance learning, Nutanix offers multiple solutions that can help schools, colleges and universities provide students access to applications and resources quickly, efficiently and securely.
Cloud-Delivered Flexibility with Desktop as a Service
Already a Nutanix customer prior to COVID-19, the Klein Independent School District, located in Harris County Texas and comprising 48 schools including primary and secondary education, was able to implement the Nutanix Desktop as a Service (DaaS) solution, Xi Frame, in just a couple of days to enable distance learning across the district. The district's GPU-intensive Career & Technical Education (CTE) applications are now accessible to all students working remotely on their district-issued laptops.
DaaS has given KISD the speed, flexibility and power needed to provide remote access to the district's applications their students need and most importantly, it provides KISD with a flexible solution that can easily adapt to the district's changing needs as the pandemic evolves.
"There's still a lot of uncertainty around whether students will be back in the classroom, working remotely, or a hybrid of the two going forward," said Chris Cummings, Director of IT for Klein Independent School. "With Nutanix Xi Frame, our students will be able to continue their classes and be assured that they are not left behind. Having a flexible solution really helped us quickly adapt and respond to the pandemic."
Desktop-as-a-Service Enables Students to Access Resource-Intensive Applications from Anywhere
Loudoun County Public Schools was already a Nutanix customer prior to COVID-19. Located in Northern Virginia, LCPS serves approximately 86,000 students with over 12,000 staff members. Initially, LCPS implemented DaaS to enable students to run resource intensive applications, which would previously require the majority of class time to fully load. With Frame already implemented for specific curriculums, it was a seamless process to expand their DaaS deployment when the COVID-19 pandemic hit, allowing students to access their applications from anywhere.
"This pandemic has shed light on where the future of education is heading and Nutanix solutions have allowed us to quickly adapt and enable distance learning across the county," said Michael Wright, Supervisor of Endpoint Management, Loudoun County Public Schools. "DaaS has become our new normal and we don't plan on looking back. We are able to continuously provide our students with the tools and resources they need to move forward in their education."
A Modern IT Infrastructure to Support the Future of Education
When the pandemic hit, Millard Public Schools, a school district in Omaha, Nebraska serving more than 24,000 students from Kindergarten to High School, was in the middle of a district-wide process to upgrade their IT infrastructure to support distance learning, simplify IT operations, and strengthen their business continuity plan. In close partnership with Nutanix, Millard was able to deploy their new IT environments remotely to continue operations amid the pandemic.
As a public school district, it was important for Millard to carefully weigh costs along with operational efficiencies and educational outcomes. Nutanix allows the district to create a consistent and outstanding educational experience for students while providing ways to maximize investment. For example, instead of operating dedicated labs and buying hundreds of high-end workstations for students learning CAD, they now run Citrix VDIs on low-end laptops. Students can remotely access a fully functional high-powered graphics powerhouse even in a remote school environment.
"Nutanix provides an IT platform to help us offer flexible and powerful learning technology to our students, and create an IT infrastructure that can not only help us address the current situation but also meet long-term objectives," said Joe Kuehl, District Technology Manager at Millard Public Schools. "By centralizing our infrastructure, we have decentralized learning. By doing more with less, we have given our students the tools they need to succeed, no matter where they are and this would not be possible without Nutanix solutions."
"Because of COVID-19, traditional classrooms have transformed into virtual learning experiences at kitchen tables everywhere. But the pandemic is likely to cause a lasting shift in education as institutions globally look at how the future of education will evolve," said John Pellettiere, Senior Director - SLED, Nutanix. "While it's very hard to replicate the advantages of in-person learning, the one thing that the pandemic has done is fast-tracked the on-going digital transformation in the education sector. Technology will enable immersive remote and or hybrid learning and do so in a secure manner. Nutanix can help institutions, like Klein, Loudoun, and Millard, to address the technology challenges of today while preparing for what the future holds."