Nutanix Nutanix Go
Scale Up. Scale Down. De-risk IT planning.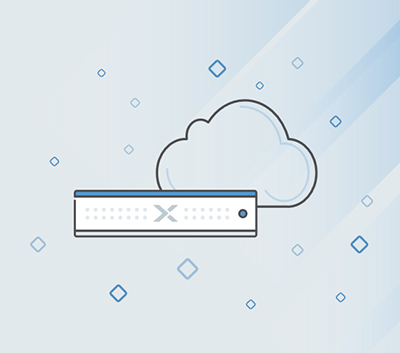 Nutanix Software
Nutanix Software Editions
Nutanix Go

Contact us for Pricing!
Overview
Nutanix Go enables organizations to easily acquire, provision, and operate cloud-driven datacenter infrastructure for pre-defined term lengths using small monthly commitments.
IT professionals struggle to make accurate long-term investment decisions when their business is increasingly unpredictable. Datacenter over-provisioning can be prohibitively expensive, while purchasing too little infrastructure introduces the risk that IT is unprepared to support the business. This purchasing rigidity is giving way to more flexible IT financial modes reducing risk and improving business agility.
Nutanix Go Info
Nutanix Go delivers a complete Nutanix Enterprise Cloud solution, inclusive of hardware, software and support. IT teams can easily combine Nutanix Go solutions with purchased platforms.
Scale Up: Add Nutanix nodes for short term demands with six and twelve month offerings. Two, three and five years are available for long-term projects
Renew: Three, six, twelve month and three year renewal options available • Scale Down: Return at the end of the term with no penalty
Choose your Platform: Most Nutanix NX models and configurations available with longer agreements. Short term agreements include specific NX-3060 and NX-6035C configurations. All offerings are available as all-flash or hybrid models
Full Nutanix Enterprise Cloud: Get Nutanix's most advanced software capabilities with Prism Pro and Acropolis Ultimate editions
Continuous Software Innovation: Get immediate access to new Nutanix software-driven features and performance enhancements, and put them into production with one-click software updates • Support: Mission-critical support from Nutanix global support
De-risk Deployments And Reduce It Costs
The flexibility and choice from Nutanix Go reduces infrastructure costs, complexities and risks associated with new IT projects, and when running time-bound workloads.
Reduce Risk: Deploy new on-premises infrastructure in the near-term, and later move workloads to long-term infrastructure once capacity requirements are better understood
Eliminate Idle Infrastructure: Time-bound workloads require infrastructure for short periods of time; deploy what you need for when you need it
Simplify Infrastructure Lifecycles: Avoid migration complexities for shortterm public-cloud hosted workloads and data by keeping them hosted on-premises
Accelerate Time-to-Value: Eliminating large capital expenditure agreements accelerates business sign-off and infrastructure deployment times
Reduce Cost: Nutanix Go can be half the cost of comparable public cloud deployments